TW: This article contains discussion of sexual, physical and mental abuse.
The Canadian world of gymnastics is starting to unravel, exposing more and more of the scandals, abuse, and problems that are so deeply ingrained into the sport.
In the Maclean's article The Harder They Fall: Inside Canada's gymnastics abuse scandal, an in-depth look is provided into the allegations of abuse towards previously renowned Canadian gymnastics coaches Dave and Elizabeth Brubaker. More and more women that trained under these coaches are coming forward to share their stories.
Multiple faced sexual, physical and mental abuse — it is sickening to read what happened to them.
The Maclean's article really hit home for me. I began competitive gymnastics when I was six years old and continued until I was 18. While my experiences were never as severe as many of the former gymnasts in the article, I am more than familiar with the treatment young girls and women are exposed to in gymnastics. Coaches, meanwhile, are rarely held accountable for their actions.
At first, I was training two nights a week. Then it was four nights and 16 hours each week once I was 12 years old. When you are training for that much time, parents rarely stay to watch. That often leaves the small competitive teams alone with just their coaches.
Minimal accountability for coaches
There are some significant issues that arise from the amount of time you are left alone with your (frequently male) adult coaches as a young girl or woman.
There is the risk of sexual and physical abuse from the adults supposed to be caring for you without other supervision. Plus, all the time alone with your team and your coaches at the gym takes away from other parts of your life — other extracurriculars, maintaining good grades in school and relationships with friends and family.
This makes it much easier for your coaches to convince you that gymnastics is your entire world, so you better be good at it.
Mistakes reflect on your worth as a person. It was impossible to be good enough. I will always remember my team's dismay during our first training session back from nearly every competition, where our coaches would always tell us how disappointed they were in us. They would even belittle me and my teammates over problems unrelated to gymnastics, like a personal bad day.
The mentality where gymnastics is the "be all end all" in your life also makes it easier to justify and accept being constantly pushed past your physical limit.
We would often be physically forced into a deeper stretch when doing the splits, training to the point of tears. There was little to no compassion if you were afraid to try a new and dangerous skill. While I was in shape when doing gymnastics, I have ongoing problems with my knees and hips from the intensity that will likely affect me for the rest of my life.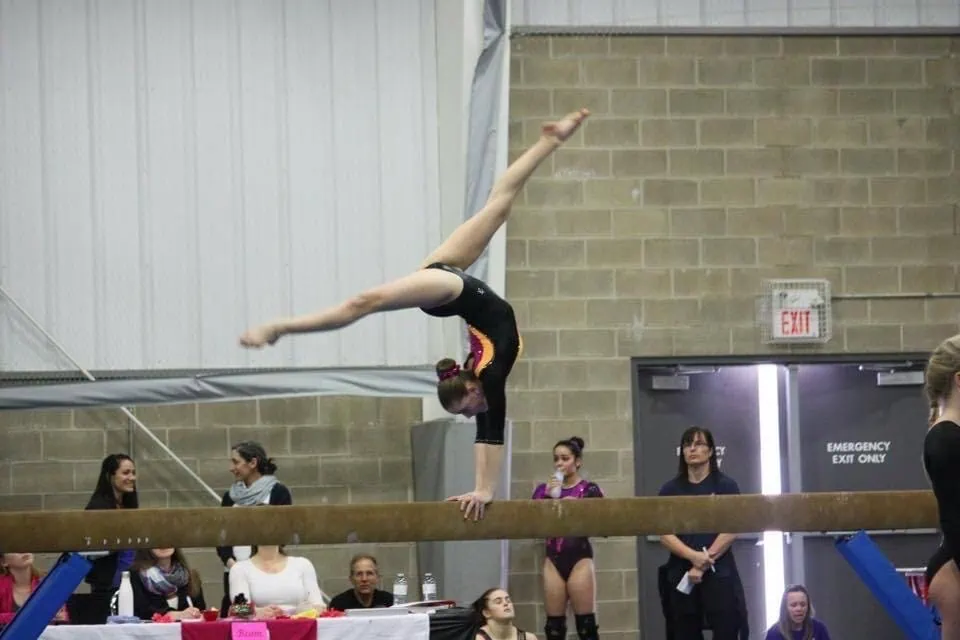 Some of my teammates also travelled out of the country for competitions, with only our male coach accompanying them. It wouldn't be a problem if one could trust the coaches to respect, protect and care for the athletes. However, there have been far too many incidents of sexual abuse in Canada and elsewhere for this to continue without any changes.
The way that gymnastics is so deeply ingrained into your being makes it so difficult to speak out about mistreatment and abuse, or to leave the sport. It is scary to potentially lose your ability to continue training when so much of your identity and self-worth are intertwined with gymnastics.
As a young teenager, I was tall for my age. The idea of short, slender gymnasts still prevails and my experiences left me feeling so uncomfortable with my height. I was too tall for the bars; my feet would smash into the ground when swinging on the bars at their "normal" height setting. My coaches, while adjusting the heights of the bars, would constantly comment on my height. You also had to wear a skin-tight leotard while training and competing and your body was always under scrutiny. Many come away from their experiences in gymnastics with issues around body image and eating. Myself included.
The sport was such a huge part of my life for so long and I really loved it. I think it played an important role in shaping who I am — a lot of my work ethic, dedication and resilience that benefit me today were fostered during my hours in the gym.
However, I know I have been, and continue to be, negatively affected by my experiences in the world of gymnastics.
When I was 15, I was eventually able to bring myself to quit the conventional "artistic" gymnastics sport (with beam, vault, bars and floor events) and switched to trampoline and tumbling events.
I started to fall back in love with the sport. I had a coach that was consistently kind and understanding. I had never had to be afraid to be pushed past my limit into extreme pain or to be screamed at and belittled if he was having a bad day.
Changing the sport for the better
While the problems in Canadian gymnastics are deeply embedded, I don't think all hope is lost. I hope the movement to reform this sport strengthens as more gymnasts come out with their stories.
Part of this reform includes protesting the policies of Canada's gymnastics organization, GymCan, for dealing with complaints against its coaches. As it currently stands, GymCan decides whether complaints are investigated and if they decide to proceed, the investigation takes place through a closed trial. The current processes further fuel the lack of accountability in Canadian gymnastics.
I hope the increased awareness and movement for change are able to transform the sport so gymnasts can experience community, friendship and accomplishment in the world of gymnastics without the significant tolls on well-being that the sport carries today.