We'd sit in stoned silence,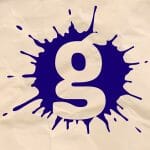 Slipping through the halls like ghosts,
Sly as foxes, avoiding
Your parents, hiding
Our fiery eyes
And toothy smiles.
Your room reminds me of
The mountains:
A safe haven with
A warm yellow glow,
The brass bed and gas lamp,
The iron bear and collages
Of memories: black and white
Photographs, news clippings,
Poems. "This is what made
Me like poetry:" It's T.S. Elliot.
I miss the winter months,
The bitter cold walks
And billowing snow,
The street lamps enflaming
The flakes:
Winter's fireflies.
I miss the mittened hand
And the wool hat, the rosy cheeks.
Arson, the fires built of
Frozen twigs,
Crackling with cold:
Orange and purple and blue,
Bright sparks.