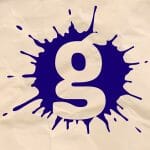 Hello inebriated youth:
you have all forgotten your inhibitions
at home on the sticky table-top
next to the red cups and empty shots.
Now here you all are,
by sheer Saturday coincidence
at the same place,
snapshots in the strobing light,
the blaring beat too loud
to hear each other speak.
Exalt in the blindness and the deafness,
for if you could hear the trash he whispered
in your close-tucked ear
you wouldn't flirt your hands
across his back or hold him
pressed so near.
And if you could see her through the blur
of artificial fog and four too many beers
you wouldn't want to bring her home
or keep your grasp
around her rear.
This is no place to talk,
but to dance, shimmy and shake
yourselves against each other
on a field soiled with spilt drinks,
shattered glass and plastic straws.
Lick the salt
and lose all that you've learned
in lecture to the bitter burn.
Chase with lime.
Here there are only practical lessons:
human sexuality,
lust, anatomy.
The excretion of sweat
and exchange of saliva,
a case study
in the short term effects of alcohol.
And me, I too was subject to this study,
here for her nineteenth birthday,
dancing dirty, dehydrated, and exhausted.
I was having fun, but now
what separates all of you from me
is the onset of sobriety.