Fallen Matthews
She follows the path straight to both her academic and writing dreams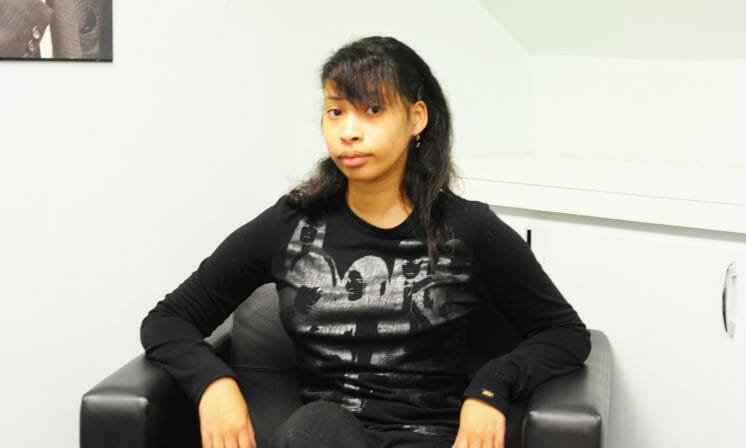 Hometown: Toronto, ON
Major: Masters in gender studies, with a focus on cinema and black masculinity
Proudest achievement to date: Being where I am in such a short time because I started Dal in 2009, and then I graduated with my bachelors in October convocation of 2012. Then I taught English abroad in Korea because I wanted to see the world and then I just bounced back and did my honours, looking at Japanese horror movies….I just finished my thesis proposal and am hoping it'll get approved as soon as possible so I can start hammering it out. I'm just proud of how I didn't lose focus and have gone on this somewhat linear path in comparison to a lot of other people I know. I was really lucky to have a lot of supporters, who are my family and my friends.
Next big thing she wants to achieve: I hope to one day – after I get my PhD, which is my primary goal – become a best-selling author. I just started writing and I don't think being a best-selling author will be something feasible, but I can still hope. I'm not very pleased with the [horror/romance] genre and how it glamourizes and romanticizes rape culture under some pretext of flattery or affection when it's really just antiquated androcentric values.
Favourite pizza flavour: Pepperoni.
From a friend: "Since meeting her, her involvement and willingness to assist the Caribbean Connection was one to be admired. After a couple conversations with her, I realized she was a master's student whose main focus is equality. Her writing has been recognized by her native country of Antigua and should be recognized here in the Dalhousie community for her thought provoking words. A small frame with large ideas!" -Ashar Gaskin