Hurricane Fiona is expected to impact the east coast this weekend. This week, it has moved north from the Caribbean region as a category three hurricane. Nova Scotians are being asked by local advisories to prepare for the worst as it approaches on Friday.
As grocery store shelves empty, residents are preparing for what could be the largest rainfall since Hurricane Juan in 2003, which saw nearly 120 millimetres of rain and the deaths of eight.
Many are new to hurricane season, with an influx of newcomers coming to Nova Scotia through the COVID-19 pandemic. In 2022 the province saw its largest net population increase in history. Over 10,000 new permanent residents coming from outer provinces and territories. Nova Scotia's population now exceeds one million people.
Fiona has newcomers worried for their safety as Friday approaches. Jessica Locke recently moved to Nova Scotia from Sudbury, Ont. and is feeling on edge.
"I'm most worried about the damaging winds. We're in a 200-year-old home and according to media, Nova Scotia hasn't seen a hurricane like this in recorded history," Locke said. "We live on a hill, so flooding shouldn't be an issue thankfully."
As new weather updates roll in, people are rushing to their screens with questions and searching for comfort. William Chau recently moved from Scarborough, Ont. and jumped to Twitter to seek advice from locals for the best storm tips. He was told by social media users stocking up on food is the first step in preparation.
"My fiancé and I went into town earlier to grab some groceries and extra gas for our generator. We also have a delivery coming on Thursday, so we're pretty stocked up. We made sure not to forget about food for our two pups as well," said Chau.
"We're newcomers to the province, so we've been scanning Twitter and the local Facebook groups for any extra tips that we might have missed. It isn't the easiest to prepare for something you have never been through yourself, but people have been extremely helpful in terms of advice," Chau said.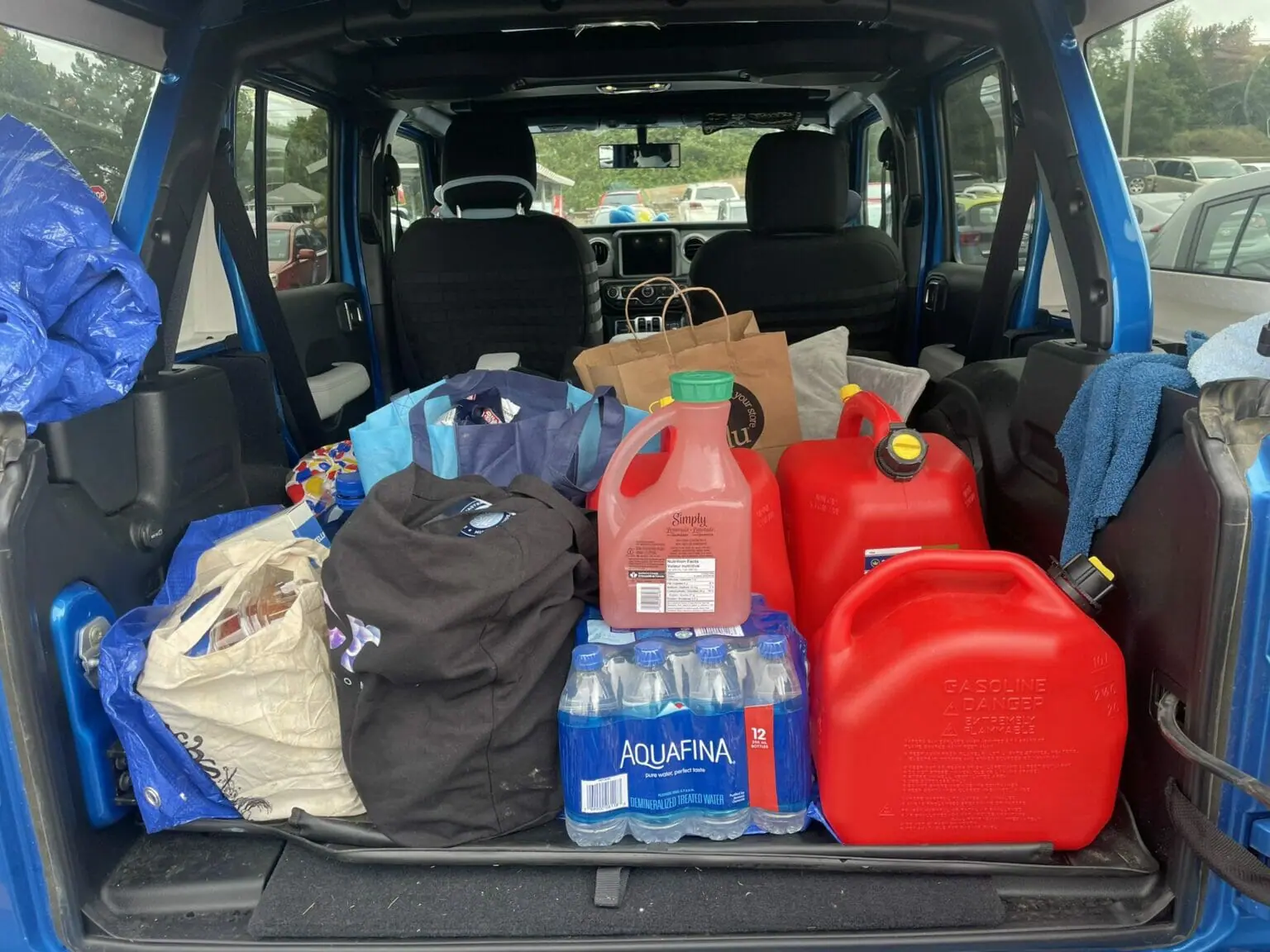 Supporting your own
With Fiona being the first storm of its intensity in the Atlantic provinces this year, locals are doing lots to aid newcomers this weekend.
"The locals are amazing. We have the best neighbours who are always offering advice on everything and are willing to help with whatever needs to be done. They all seem fairly calm about the situation," said Locke.
Nova Scotia resident Matt Dagley added that his community always gathers to help clean up what the storm took down.
"I find the neighbourhood gets together during the aftermath of a big storm to help clean up our community. Cleaning up the branches and debris takes time, but it definitely makes it more efficient when we come together," said Dagley.
Although many locals have been through this commotion more than once, people are still feeling anxious about what lies ahead.
"Living in Nova Scotia we see all kinds of storms. I don't think anyone should worry, just plan ahead and be ready for the worst," Dagley says.
Taking precaution
With Fiona expected to impact the province with rainfall of up to 100 millimetres and wind gusts of 130 kilometres per hour, Nova Scotians new to the game aren't treading lightly and are ensuring they have everything they need for a loss of power and closures.
"We have done everything I can think of to prepare. Stocking up on goods like food, water, propane, and gas for at least 72 hours," said Locke. "The toughest part is making sure our farm animals are prepared and safe. They won't be able to come in the house with us of course. So I'm just praying nothing happens to their enclosure."
Supplies are running short at local supermarkets across the coast as people begin to stock up before the storms predicted start time Friday evening. People are keen to go for batteries, generators, and non-perishable food items to keep them going throughout the weekend.
Many have favourite board games and pastimes ready to make light of what is a daunting weather event.
"We have two new puppies so this will be guaranteed play and cuddle time with them," Chau said. "Also, we're getting married in a month from now. So we will likely have wedding-related tasks to tackle together this weekend."