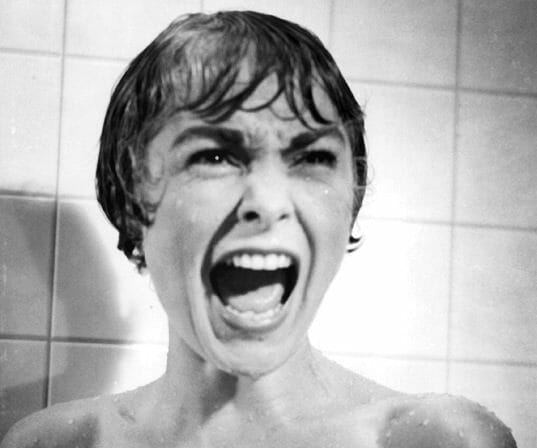 Safety comes first when having sex in the shower
A lot of people attempt shower sex to spice things up. And as sexy as it can be, people like where they were going with it, but don't like where they end up and are left wondering why.
Having sex in the shower is not that simple. Many things can go wrong, making the whole experience not worth it. However, certain sexy steps, along with some precautions, can turn the experience around from cold to HOT (in the non-scolding temperature sense).
The way you position yourselves in the shower is key to maintaining your balance, and is indicative of the utmost satisfaction. Pleasing each other with minimal movement is really important when trying to avoid any accidents waiting to happen.
Take for example my friend who had a shower sex mishap. She had to retract to the fetal position, trying to evade the scolding water, after her boyfriend got really excited during oral sex and accidentally jerked his arm mid orgasm, knocking the water handle all the way to hot. Good indication of sexual satisfaction, but not so much for safety while having shower sex.
Whether it's a tub or a stand-up shower, a close-embrace is your go-to position. This maintains balance, and adds much needed intimacy to the experience, helping you get in the right mood.
A tub offers space for more comfortable grounding when giving blow jobs or going down on your partner. Different positions to perform include the "fire hydrant," which involves staying under hot water (if tolerable) while both of you face each other and do the deed, as well as positions like "your turn to stare," where one lays on their back and stares at the other on top as they please themselves.
The shower has more stability when standing up straight in comparison to the tub, as it allows all of those up-right positions to be performed down to a tee. Start with washing each other erotically, allotting enough time for each of you to get a hold of the other to service and take care of business. Positions like the "wrap-around," where one lifts the other with legs around the waist, and "staring at tiles," when one bends over as the other faces the shower-floor tiles, are great techniques with the right space. They are also easy to achieve for beginners and can lead to an intense orgasm.
Watch out for slippery surfaces. Other than looking like a complete fool when falling down, you don't want to risk any unwanted injuries to the back and knees, or any kind of bleeding. Bar handles, anti-slip shower mats and being extra careful with every move are necessary precautions when attempting full-on action in the shower.
As sexy as sex in the shower can be, it can also be time-consuming if it's early on in the day. However, the shower can be used as another form of foreplay, allowing you to start the day with something as fresh and sexy as cleaning each other's bodies.
It's definitely something to entice you to come home early for a little something-something after a long day.