Galhousie
Ann Johnsen
"She moves too fast for you to spot"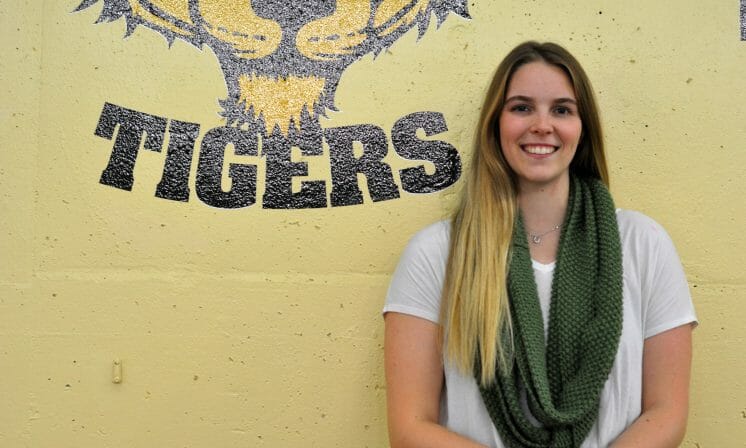 Hometown: Newmarket, ON
Major: Biology with a minor in chemistry, third year. I'm also working toward my animal behaviour certificate
Proudest achievement to date: I'm proud of my marks and how I study – I'm proud of liking school and excelling in it. I'm also proud to have made the swim team every year that I've come back and working really hard all year round to come back and make the team and get to a higher level each year that I'm swimming.
Next big thing she wants to achieve: I want to qualify for the CIS championship. I think I have the potential to make it and I need to tap into that. Long-term, I want to finish my degree and do my masters and PhD in biology. I love research and that aspect of biology.
Favourite pizza flavour: Do garlic fingers count? That or Hawaiian pizza.
From a friend: "If you haven't seen Ann Johnsen around campus, she must have been moving too fast for you to spot! This woman plays a huge role in academic and athletic life at DAL. Currently in her third year, Ann is studying Biology and Chemistry. Ann was in the DISP program during her first year at DAL, and has since excelled as a Dean's list student, an Academic All Canadian scholar, and a Fredrick MacMillan Scholarship recipient. She also worked in a Chemistry lab this summer at Dalhousie, is a Teaching Assistant for Organic Chemistry, and volunteers at Canadian Society of Chemistry conferences. Ann is not only scholarly inclined, but is an essential member of the Dalhousie Varsity Women's Swim Team, valued for her leadership and hard work. Furthermore, she is involved with Varsity Athletics as a Tigers Game Day Staff and she walks dogs with the SPCA. In her well-earned time off, Ann enjoys backwoods camping and is an avid canoeist." -Dalhousie Varsity Swim Team