Editor's note and content warning: This story includes mention of gender-based violence and sexual assault.
In this edition, we each review three biographies and memoirs that we've read over the past year, highlighting what we liked best and what we liked less. Despite the latter, all the books listed are written about inspirational women – and there's a lot to learn from each of them.
I Am Malala – Malala Yousafzai & Christina Lamb, 2013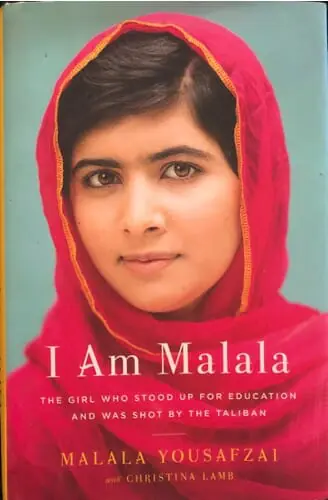 An unbelievable story, I Am Malala documents Malala Yousafzai's education as a student in Pakistan, and the series of events that led her to receive the Nobel Peace Prize at age 17. Yousafzai shares memories of her childhood and her family, painting a vivid picture of what it was like to grow up as a girl in Pakistan, discussing the unequal rights between boys and girls, and the discriminatory views that many hold about girls' education. She describes the Taliban's rise to power and the one day that changed her life forever at the age of 15 – the day a gunman stepped onto her school bus and shot her in the head as punishment for her advocacy for female education rights. Her miraculous recovery is documented and the autobiography ends with her continuous activism. In 2013, Yousafzai also launched the Malala Fund, an organization that invests in and advocates for the education of girls in developing countries.
As relevant as Yousafzai's story is to girls around the world, there were also some flaws with the novel that cannot be ignored. Christina Lamb, a British journalist and author, wrote the book with Yousafzai to provide historical and political facts about Pakistan. It's undeniable that a certain amount of context is necessary for setting the tone of a story that is directly affected by its location. However, there were so many details, names, terms and dates included that it caused confusion, taking away from Yousafzai's story. Besides this, Yousafzai's writing is expressive and exemplary of her brilliance. Her determination and optimism expressed in this autobiography are a true testament of her character. Everyone should know her story.
-Lili
Enchantment: The Life of Audrey Hepburn – Donald Spoto, 2006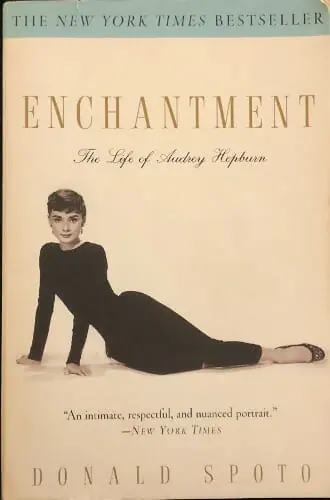 Donald Spoto is an established biographer who has written about icons like Marilyn Monroe and Alfred Hitchcock. In Enchantment: The Life of Audrey Hepburn, Spoto dives into Hepburn's life, from her birth in Belgium to her death at the age of 63. He describes her early love for the performing arts and her childhood in England. One of the main factors influencing the rest of her life, her experience during the Second World War, is also explained in detail by Spoto. It's described how Hepburn, who was 10 years old when the war began and 16 years old when it ended, devoted herself to the Dutch resistance by delivering messages and raising funds through ballet performances.
Hepburn's experience in the war inspired the activism she maintained for the rest of her life. After the war years, she moved to New York and got her start on Broadway. The novel follows her journey as she's slowly recognized as a talented actress. Hepburn's rise to fame was a whirlwind, and Spoto gives insight into the making of her iconic movies: Roman Holiday, Sabrina, Funny Face, Breakfast at Tiffany's, My Fair Lady and more. The reader also learns about Hepburn's romances; her flings, failed marriages and finally her lifelong partner, as well as her experience as a working mother.
In 1989, Heburn became a UNICEF goodwill ambassador after visiting Ethiopia in 1988, desperately wanting to help the people she met there. Until her death, Hepburn visited developing countries and spread awareness about the problems that she witnessed, leaving behind a legacy of humanitarianism when she died in 1993.
While Spoto demonstrates extensive knowledge on Hepburn's life, his writing style was unsettling at times. There was nothing outright wrong with the way he described Hepburn, but some comments about her beauty and her figure were definitely unnecessary. For example, Spoto repeatedly used words like 'slender,' 'slim,' and 'doe-like' to describe Hepburn which is fine for the purpose of imagery, and also to demonstrate how her appearance, different from the beauty standard at the time, was treated by other people in the industry. However in the general scope of the book, there are so many other, more respectful and insightful adjectives that Spoto could have used to describe Hepburn instead. As with many biographies and non-fictions, there was a lot of redundant information that didn't benefit the book. Overall, I genuinely enjoyed learning about Hepburn's life. Besides being one of the most iconic actresses and fashion figures of all time, she was also an extremely giving activist and humanitarian – a truly inspiring woman.
-Lili
Iris Apfel: Accidental Icon – Iris Apfel, 2018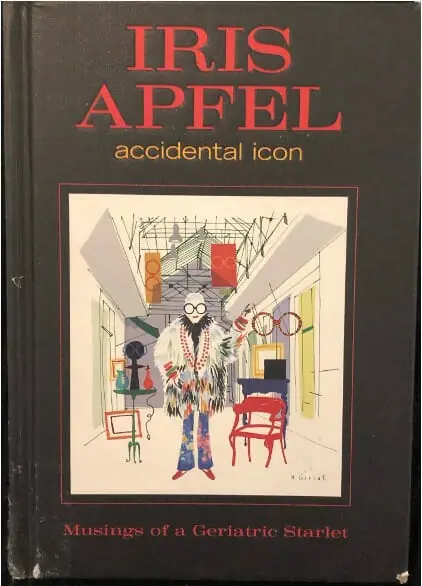 A cross between an autobiography and a coffee table book, Iris Apfel: Accidental Icon tells the story of how Iris Apfel became famous at the age of 83 when her wardrobe was exhibited at the Metropolitan Museum of Art's Costume Institute in New York.
Apfel, who turned 100 years old this past August, is best known for her oversized round glasses, her layered chunky jewellery, and her mix of colour and patterns. Now a well-known fashion icon, Apfel previously lived a private, yet nevertheless fabulous, life in New York City. Born in 1921, she shares memories from her early childhood, her teen years and her experiences at art school, including how she befriended the jazz pioneer Duke Ellington. She describes how she started as an interior designer and eventually created a successful textile business, Old World Weavers, in 1950 with her husband. She and her late husband, Carl Apfel, were married for 67 years; the way she talks about him truly shows how perfect they were for each other. Old World Weavers specialized in recreating textiles from the 1600s to 1800s, and due to their line of work, the Apfels were able to travel the world. This is how Apfel was able to collect so many unique fashion and decor pieces from around the globe, developing her eclectic sense of style. Since the start of her fame, Apfel has become a lecturer, a documentary star, an award-winner, and of course, an author.
As mentioned, her book isn't just an autobiography, there are also pictures and inspirational quotes. I personally would have loved the written portions to be longer and done with more detail, but the book is impressive considering it was written when Apfel was in her 90s. Apfel's naturally funny personality and fascinating life stories make her autobiography an interesting and light-hearted read. If you've never heard of her before, after reading Iris Apfel: Accidental Icon, you will be a lifelong fan.
-Lili
The Glass Castle – Jeannette Walls, 2005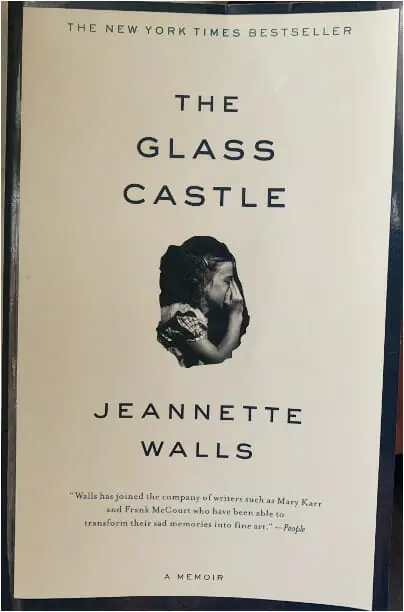 The Glass Castle is a memoir detailing the atypical upbringing of the author Jeanette Walls and her siblings Lori, Brian and Maureen.
Jeanette is raised by her father, Rex, an intelligent man and an inspiring father (while sober), and her mother, Rose Mary, an artist who is a self-titled 'excitement addict,' unwilling to submit herself to the domestic aspects of motherhood. Financial struggles, coupled with Rex's inability to hold a job and distrust of the government, force the Walls family to frequently relocate, at times packing up in the middle of the night. From their trailer in Arizona, the family moves between Nevada and California before ending up at Rex's parents' house in Welch, West Virginia.
Walls's coming of age allows her to emotionally mature to a point where she knows what is best for herself and her siblings, and actively pursues her goals. The book deals with themes of poverty, sexual abuse and bullying, but ultimately shows the unconditional love her family members have for one another. The strength shown by Walls as she grows into adulthood is captivating and inspiring to anyone struggling with setting boundaries in family dynamics. Walls's transition from poverty to the upper-middle class as a successful news reporter shows the reader her resilience, as well as her lingering uneasiness about her parents' financial position in comparison to hers.
Walls's complex musings on her childhood were the most interesting to read; while she nostalgically looks back on the experiences of her youth, I cannot help my anger towards her parents. The descriptions within the story about living in a house with a lack of electricity and proper meals, and blaming a child for a sexual assault, make the reader despise Walls's parents.
As Walls grows older, she begins to understand the major flaws within her family such as the selfishness of her mother and her father's alcoholism, yet she still loves her parents dearly.
The Glass Castle is an emotional story full of substance on every single page. It taught me about perseverance and forgiveness, and as a whole, it is extremely heartwarming. Less than 300 pages, The Glass Castle is definitely worth the read.
-Reanna
Being Lolita: A Memoir – Alisson Wood, 2020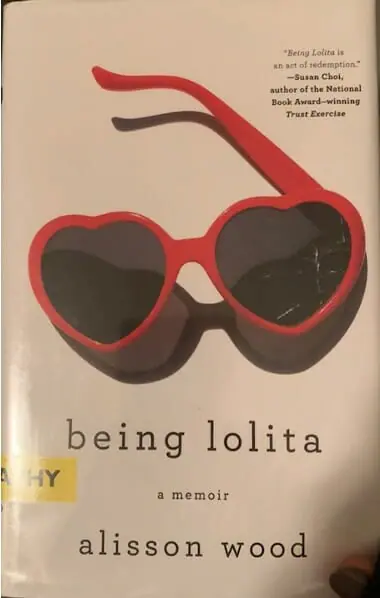 Being Lolita is a beautiful, yet unsettling, memoir written by Alisson Wood. Wood is 17, lonely and vulnerable when her twenty-six-year-old English teacher Nick North grooms her, resulting in their two-year-long abusive relationship. North introduces Wood to Vladimir Nabokov's Lolita which he romanticizes as a forbidden love story, comparing the two of them to Humbert and Dolores.
Being Lolita follows Wood as she matures into an adult, is taken advantage of, and eventually comes to terms with what has happened to her. In college, Wood revisits Lolita and is able to analyze the story through a new lens, ultimately realizing that she happened to be an unreliable narrator in her own story. By the end of the novel, Wood becomes a professor of creative writing and alters her classroom curriculum to reflect the lessons she has learnt from her trauma.
Poetic and beautifully written, Wood spreads awareness through her complex analysis of herself and 'the teacher,' as she refers to him in her story. This novel is an eye-opener and is something that everyone, not just girls, should read. With a gripping plot and captivating writing style, Being Lolita examines the intersection of power dynamics, consent and self-image that will keep the reader engaged from beginning to end.
-Reanna
Educated – Tara Westover, 2018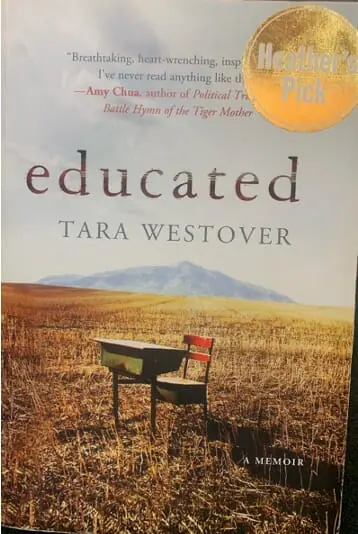 Born in rural Idaho, Tara Westover's memoir Educated details her journey from an isolated life on her family's farm, to her graduation from Brigham Young University, to her PhD at Cambridge University. Her parents, Gene and Faye (pseudonyms), raised Westover and her six older siblings in a lifestyle devoid of vaccinations, birth certificates, hospital visits or a public school education. Rather than learning science and math, Westover was taught herbal medicine recipes and apocalyptic survival techniques by her parents. Educated is separated into sections based on each era of Westover's life, beginning in a secluded home in the mountains – where her and her siblings had multiple near-death experiences due to her parents' recklessness – teaching herself the material needed to be accepted into college, and learning that her father's skewed vision of the world was actually due to mental illness.
One aspect that particularly stands out to me is that Westover never places negative or cruel judgements on her family or her past. The book is written without a strong bias, which is difficult when you're writing a memoir as profound as Educated. Westover also includes her takes on the polarization of American politics. Although this isn't necessarily a political book, the incorporation of this topic makes it all the more interesting.
This book is an astounding read cover to cover, however it left me with a few unanswered questions that could have provided more closure. My main question: why didn't Westover seek mental health support more urgently? The amount of traumatic experiences she has lived through cause her to struggle greatly, but there is no mention of her getting any support. Nonetheless, Westover beautifully conveys her story in Educated – a fascinating read that I would recommend to anyone regardless of their genre of choice.
-Reanna