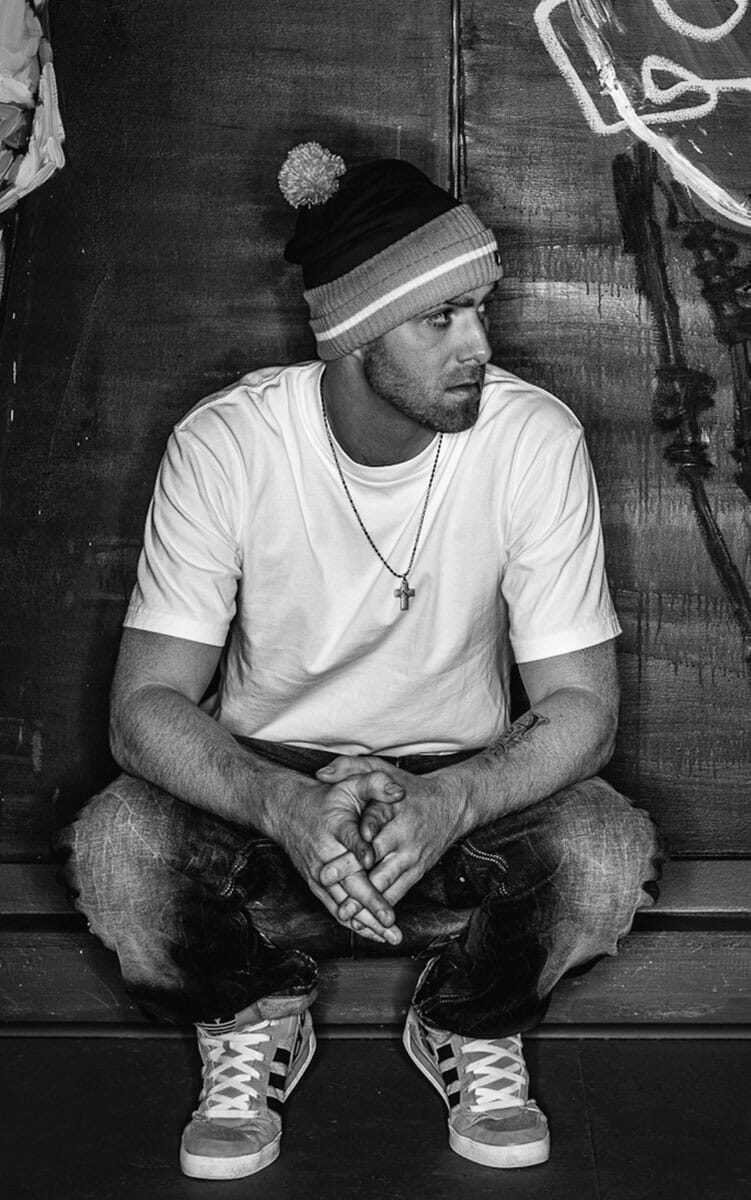 Before becoming the rapper known as Classified, Luke Boyd spent his days in a town so small you might not have heard of it.
"It's the Disneyland of Canada," he laughs, describing his hometown of Enfield, N.S. "We got our first McDonald's a few years ago."
Boyd's father played in a band, so there was always music in the family home. By the time he was 15, Boyd was trying his own hand at making music.
"I started doing music when I was 15," he says, "around the same time I started listening to hip-hop with friends. I went from there, to having a 4-track, and to having my own studio."
Boyd moved to Halifax at age 18, buying his first house soon after.
Music wasn't always a clear career choice for Boyd. After graduating from East Hants Rural High School, the rapper attended Eastern College, formerly known as CompuCollege. He worked at Aliant for a year and a half before finding himself laid off. At that point, Boyd decided he might as well turn making music into his full-time job.
As for his musical style, drawing in listeners is key.
"In hip hop, I take a lot of pride in my lyrics but I want something to hook people. Something clever and different whether it's a clever concept or hook. Just something to grab people's attention."
Boyd's current single does just that. The song "Inner Ninja" features singer-songwriter David Myles of Fredericton, N.B. The popular song isn't the pair's first collaboration.
"We worked together a few times. He was actually on my last record," says Boyd. "We came up with 'Inner Ninja' one day and arranged the whole thing over a few days. We always make good music," he adds.
Despite his success Boyd, 35, doesn't think the industry has changed him.
"I'm from Enfield," he says with a laugh. "It's not exactly L.A."
"It depends if you let it change you," he says. "Money changes people around you, not necessarily yourself. It changes how they act. I still have the same friends. I'm from a small town.
"Besides," he adds, "my parents would let me know how it is if I ever got out of hand."
Now a parent himself, Boyd's goals have shifted to include his daughters, ages two and four.
"When I started out, I was focused on worldwide fame. Then I narrowed that focus to Canada. Now, my goals are different. I've got kids; I want to focus on raising my daughters. My goals have definitely changed. I really just want to make music and hang out in the studio."
Boyd encourages young people to take time to identify their own goals and figure out what makes them happy.
"Do something you want to do," he says, "not something that will make you rich. The nagging, hard work side of things isn't fun. But we often have to do negative work to make something positive. And if you can turn something you love into a job, well, that's the bonus."