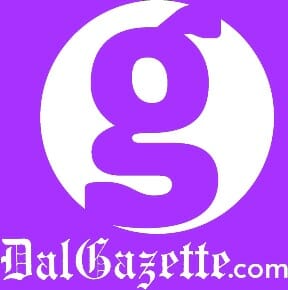 A look at every fashionista's Christmas wish list 
Though the weather may not be a clear indication that Christmas is coming, it is that time of year again—the time some call the most wonderful time of the year.
And all those avid shoppers out there, who see Christmas as an excellent excuse to let ourselves run wild in the department store aisles, well, we tend to agree.
But before you allow yourself to enter in to thick of Christmas mania, take a minute, and think of what you might want this season. That's right. Make your Christmas wish list—even if you've been naughty. There's a good chance that even if Santa Claus comes up empty-handed this year, the Boxing Day sales will prove to be a benevolent source of goodies.
Here are my top picks for the season:
The fringed sweater or jacket
Fringe is not just for boots anymore. The seventies style has exploded to include mini-skirts, tees and, that's right, outerwear.
This style adds a playful element to any basic outfit. Throw a fringed maxi-cardigan or suede jacket on top of a mini-dress, add some warm, winter tights, and some wedge booties, and you've got yourself a great seasonal look.
The unique skinny
It's not good enough to just don the ubiquitous skinny jeans anymore and call yourself trendy. Add a little flash to your wardrobe by adding in any one of the following: the printed skinny, the coated denim skinny (looks like leather, but is half the price, with added mobility), the suede skinny, the bold colour skinny, or the cord skinny.
The ironic seasonal sweater
Everyone has heard of the ugly sweater party, but the fashion world is bringing the wearable range of ironic Christmas sweaters to a whole new level thanks to designers like Markus Lupfer and Moschino. So, go ahead and crack out that doozie from when you were a kid. You know, the one with Santa riding through the night sky with his reindeer. Yeah, that one.
But don't think that this is a culturally exclusive thing. That sweater your Savta knitted you with the fully lit Menorah on it works just as well.
The leotard/bodysuit
Nostalgic for the 90s? Good. This trend is best worn with all the spunk of your five-year-old self, minus the scrunchie.
Have fun with this trend—just make sure not to lose too much money to American Apparel. Having said that, the chain does also produce an excellent version of my next recommended item, which is best worn while rocking a leotard.
The jersey skirt
Leotard + flowy jersey skirt = probably the most comfort allotted by a trend, ever. Make sure to get a patterned one for the highest style impact, and remember that these babies should hit just below your knee when worn properly.
Flared jeans
Does anyone else remember the failed comeback of the high-waisted, flared jean a few years back? Well, the flared jean is making another attempt at popularity, and now may finally be its time. With fringe so trendy at the moment, it seems like an opportune time to try out another hallmark of seventies style.
And let's not forget, these pants can be a very flattering choice, especially if you are on the tall and leggy side. Wear them in a slightly-distressed blue with a simple scarf and sweater and a closed-toe pump (or flat if you've got the height) and you'll be ready to strut your stuff like a modern Farrah Fawcett.