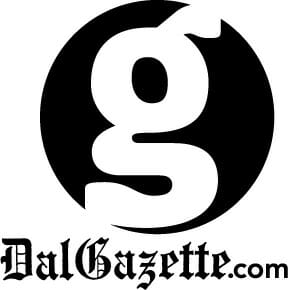 On Feb. 16 a parliamentary committee in Ottawa began hearings into Bill C-11, also called the Copyright Modernization Act. Dalhousie's copyright officer Ian Colford says the bill, which was introduced by the Conservative government, would reduce the risk of the university being sued by copyright holders for infringement.
"Bill C-11 will make things a lot easier for universities," says Colford.
Under Canada's existing copyright legislation, the use and duplication of copyrighted materials for educational purposes is limited to private study and research. Bill C-11 would extend these fair dealing provisions to include the use of copyrighted materials in university and college classrooms.
The Canadian Alliance of Student Associations (CASA) has been lobbying the federal government to prevent book publishers, film studios and music labels from introducing technical amendments to Bill C-11. Those amendments would restrict the use of copyrighted materials in universities or remove education from the fair dealing provisions.
"We want to make sure that the act maintains a degree of flexibility, and that the legislation allows students and faculty the opportunity to be innovative," says Zach Dayler, the national director of CASA.
"The arts community thinks that students want access to music and movies for free, but what we want is reasonable access for educational purposes."
Colford shares that sentiment.
"My hope is that the bill passes with the educational use exception for fair dealing, because that's going to affect what we do on campus," he says.
University students and staff aren't welcoming all aspects of Bill C-11, though.
One contentious issue is the bill's requirement that inter-library digital loans self-destruct within five days, and that digital course materials used in distance education self-destruct within 30 days of the end of the course.
Jamie Charlebois, an economics student at Dal, thinks that aspect of the bill is unfair.
"If I'm paying $500 for a class, I would expect to be able to keep the course materials for future reference," says Charlebois.
Colford also has reservations.
"It seems excessive to require that institutions make something self-destruct," he says.
More controversial still is Bill C-11's stance on technological protection measures, otherwise known as digital locks. The bill would make it illegal to break a digital lock for any reason, even if the motivation for breaking the lock is permitted under fair dealing.
"The digital locks provision criminalizes activities that are allowed under the copyright act," says Colford.
"Most people object to the criminalization of acts that are basically innocent."
"We're not pleased that digital locks always trump educational fair dealing," says Dayler.
Hearings on Bill C-11 are set to continue until the end of March.
Dayler is confident that CASA and other groups representing university students, faculty and librarians will be able to make amendments to the bill.
"In terms of removing the digital locks provision, we're optimistic because it just makes sense," he says.