Society members waiting on levy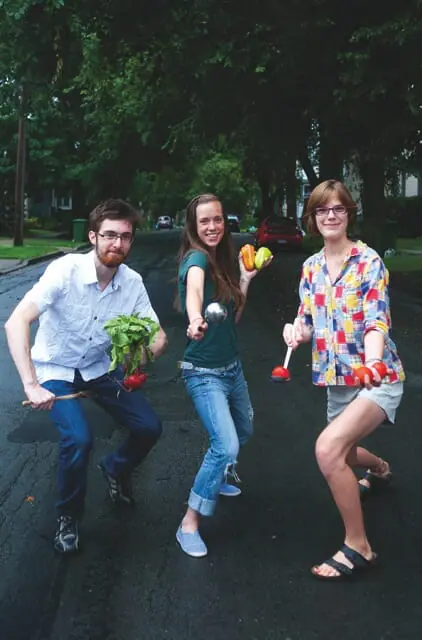 After a washout moment with the DSU, the Loaded Ladle was hoping to resume communication on their pending ratification. But after presenting for seven minutes at a council meeting, all they got were crickets.
"We want to start serving students as soon as possible; that's what we do. Our supporters ask us why we aren't doing that right now and we just really want to start," says Ryan Lum.
The Loaded Ladle staff presented their case to the ratification society in the hopes of getting the levy, voted in last year, approved through the DSU.
In the face of de-ratification, the Loaded Ladle is leaving no stone unturned for solutions. "We appealed to the SRC, and if that comes back negative we will go to council," says Rebecca Hoffer. "We had a seven-minute PowerPoint presentation; there was a forty-minute question and answer period and they asked no questions. We offered some answers to questions they might have had (…)They brought up some of those issues in their report [to council] but not any of our answers."
Alexander Gopen, another board member for the Loaded Ladle, added, "We're a little worried they've already made the decision for the appeal. They didn't ask us any questions. It just seems they're not interested."
Kayla Kurin, VP (Internal) for DSU says that throughout September, the Loaded Ladle held several events on campus that were in violation of municipal and provincial health regulations as well as in violation of DSU society policy. "All societies must uphold the society policy in order to become and remain ratified," she says. "The society review committee and the DSU executive are both working with the Loaded Ladle to help them become ratified in January."
Mark Hobbs, the VP (Internal) who saw their inception last year draws attention to the process. "The DSU has worked hard in the past to accommodate student groups who have had concerns, and the Loaded Ladle is an expression of what the students want. Both sides should either honour the agreement, or refund the money to students," says Hobbs.
Hobbs was the VP (Internal) when the Loaded Ladle got off the ground. He says he wasn't originally a fan of the idea, but believes the DSU has a financial commitment that was already voted upon. "Once it's passed in a referendum, and the students have spoken, it's their duty to carry through," he says.
Lum points to the fact that students care about food. "I think this whole process will be good. It will bring these things to light."  He says the union is working within a structure that is so problematic that contradictions are being brought to light. "Maybe they'll ask us our opinion on how to engage students better and maybe something good will come from it."