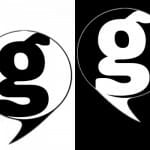 If you go to the third floor of the SUB, take a left, and go to the end of the hallway, you'll end up in a brightly lit, plant-covered room with plenty of tea, samosas, and anti-capitalist literature.
You'll also see Alia Saied, the administrative coordinator of the Nova Scotia Public Interest Research Group, or NSPIRG.
NSPIRG is a "support centre and resource space" for students and community members who want to talk about alternative ideas, alternative projects, and alternative living, says Saied.
She says that NSPIRG's biggest role at Dal is to bridge the gap between students and other communities by providing physical space, resources, and funding to projects focusing on amplifying the voices of marginalized groups of people.
NSPIRG does this by hosting events and workshops, having a social justice- oriented library, and creating a safe space for people to be who they are, says Saied.
NSPIRG and you
She says that PIRG can help students push their education beyond their courses by creating opportunities to meet people that they wouldn't meet by just going to class.
"Your school experience shouldn't be this insular thing. PIRG is saying, 'yeah, go to school, go to your classes, but take that knowledge and expand it!' PIRG wants you to look around and think about how what you're learning applies outside your textbook, outside of your essay."
PIRG's alternative perspective
Part of NSPIRG's mandate is to bring forward voices that aren't usually heard. At Dal, that means bringing the perspectives of "other genders than male, other colours than white, other groups than those that are local or from central Canada" into to the decision making process, says Saied.
She says PIRG wants to introduce unrepresented perspectives into student life and university administration. "We just want to say 'well, you know, this voice is missing and we have a way of bringing that voice out and we know someone who wants to speak.'"
While PIRG works hard to help marginalized people to be heard, there is a lot of work still to be done.
"I don't think the administration hears them, I don't think the student body hears them, I don't think the DSU hears them—I don't even think I hear them half the time because there's so much disconnect!"
Attacks on NSPIRG's levy
Saied says PIRG is still recovering from a serious attack on its existence. From about 2008 to 2011, right-leaning students were working to cut off funding from NSPIRG because it "wasn't representative of students," explains Saied.
Most of NSPIRG's funding comes from a student levy, which means a portion of student fees go directly to the society. The same goes for PIRGs across the country, and other groups at Dal like the Gazette, CKDU, and the Loaded Ladle. These levies are frequent sources of contention in student politics.
Right-leaning students at Dal brought NSPIRG's levy to a DSU referendum, and ran a campaign urging students to opt out of the fee en masse. Saied says these campaigns caused PIRG to redirect most of its effort to staying intact rather than actually doing work.
She says the anti-PIRG attitude at Dal was brought on by a cross-country campaign by campus conservatives to de-fund the research groups. The campaign is described at length in Briarpatch Magazine's 2009 article Defunding the Public Interest.
"There were just a lot of arrows launched at PIRG for having an anti-corporate stance. They said PIRG is undermining the existence of the student union because the student union needs money to survive … Frankly they were really stupid arguments."
Why the levy?
Saied argues that students are privileged to be able to get formal education, and should pay the $4 levy to help bring less privileged communities closer to the university.
"People who are privileged got that way at the expense of other people," she says, adding that students have a responsibility to pay back that debt.