Dalhousie students will rally in support of the Hong Kong Umbrella Revolution on Oct. 1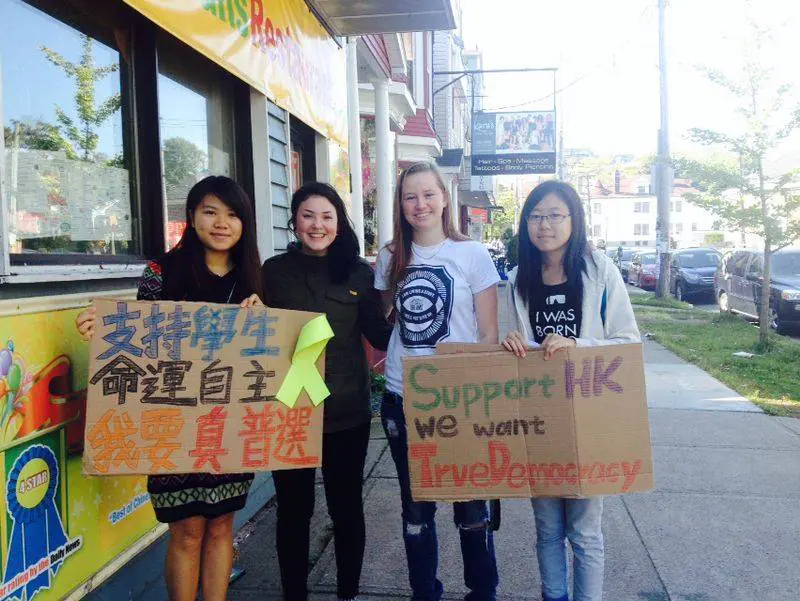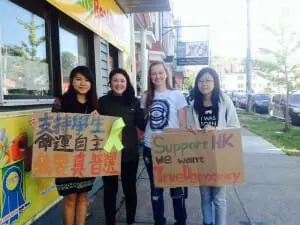 At midnight on Sept. 27, three founders of "Occupy Central with Love and Peace" in Hong Kong called out the Occupy Central Group after a week-long student strike in front of the civic square in Tamar government office.
The students want Beijing to allow Hong Kong to have elections by 2017, but the Chief Executive will not respond to their requests. And so the Hong Kong Umbrella Revolution began.
Dalhousie will have its own demonstration in support of Hong Kong students in front of the Killam Library on Wednesday, Oct. 1 from 11 a.m. to 2 p.m. This is not our first time to voice out, but this will be the last time. The second chance for us to voice out with gradual absorption to China will not exist. Come grab a yellow ribbon and a leaflet. Act now, then never!
Nearly twenty thousand Hong Kong citizens joined the strike willingly to support the students. However, the police suppressed the crowd with rubber bullets and tear gases, which were the outcomes that Hong Kong people have not experienced, at least, in the past twenty years. Many were afraid that the movement might turn out to be another Tiananmen Square.
This has driven out overseas Hongkongers to organize emergency rallies to support the Umbrella revolution, symbolizing Hongkongers bravely fighting against pepper spray and tear gas with umbrellas, with the slogan of "You are not alone!" all over the world. A group of Hong Kong students in Halifax are organizing a rally to show their support and to condemn the brutal suppression of the police.