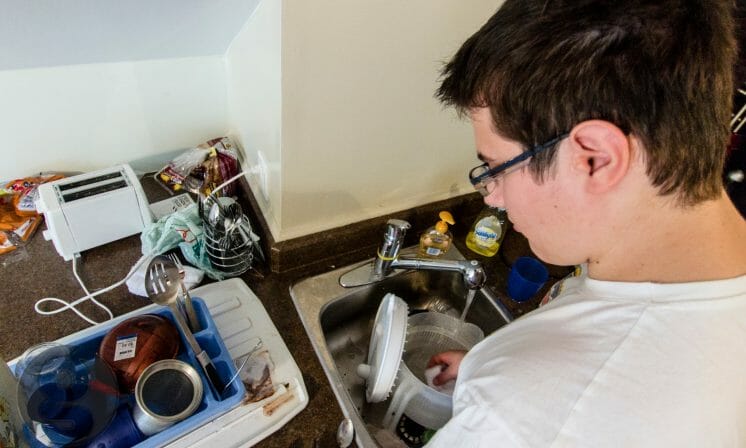 The Halifax Farmers' Market is always packed like a soup tin, teeming with various forms of life. Exhibit A showcases a wailing infant, coupled with her panicky mother; Exhibit B is an elderly couple making their weekend rounds.  Salespeople are set up in every spare patch of floor available. Organic food vendors and artisans are pitching the newest batches of their craft. During my last visit here, a subsection of these vendors inspired in me a flurry of thought and revelation. They were men, selling homemade jewelry.
Anyone with any sort of analytical skill will deduce that in the last few decades, our concepts of gender identity have been in flux. With North American women increasingly beginning to seek and acquire authority in the workplace and at home, the model of masculinity has consequently begun to warp. Men are no longer the standard decisive forces at home and we, as a young generation entering this re-engineered world, are going to feel the strain of our traditional ideologies clashing against reality.
The concept of a changing male paradigm has been the topic of much discussion and dissertation for many years now. Our society is seeing a rise in the number of men who consider themselves "stay at home" parents, replacing the traditional image of the mom in an apron.
Some cultural thinkers such as Hanna Rosin have begun to consider the idea of the rise of women/end of men, which has the effect of attaching a sensationalist tag to it. But to my mind, that label is misleading. I don't think that such a conflict exists, at least not to such an extreme level. Gender identity is a culturally-based phenomenon. There is no true biological basis for how we believe men and women should behave. So if the context in which we view gender is changing, if women are becoming more dominant in our workplaces and homes, then society will adjust to accommodate this. The generations beyond us will learn in a new environment.
Once this issue moves beyond its consequences for our fragile sensibilities, we can begin focusing on how this can positively affect males in all walks of life.  No longer required to be completely committed to income, men will be able to rely on the women in their lives for assistance. While some men will surely still thrive and excel in the professional sphere, those who do not will be able to turn their attention to more creative pastures without undue social criticism.
Those men in the market, selling their homemade jewellery? Decades ago, such a thing would have been reserved solely for women, as the men would have had to focus their attentions on securing a steady income.  These men were riding a new wave of freedom; their smiles were light and honest. Speaking with them, I was struck by the diversity of our world and the ever-changing categories within it.