When Nomar Garciaparra was shipped out of Boston for Orlando Cabrera and Doug Mientkiewicz in 2004, 11-year-old me was introduced to the harsh reality of trades in pro sports. No matter how beloved, talented and awesome a player is, even someone like Nomar could be moved.
This deal helped my Red Sox win their first World Series in 86 years, so it all worked out in the end—for me at least. But trades happened before that fateful day and still transpire today.
Whether well-advised, ill-advised or advised by Mephistopheles himself, the next 10 trades showcase transactions of all types and prove that the age-old Faustian axiom of "no givesies-backsies" is more serious when millions of dollars are on the line.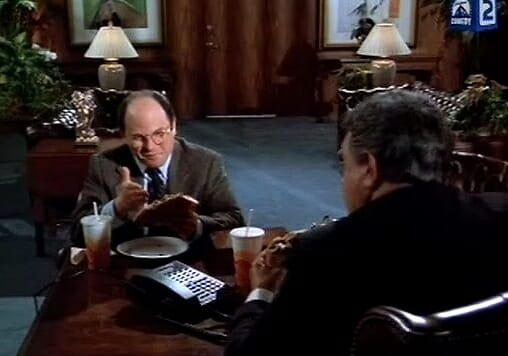 Honourable mention: George Costanza to Tyler Chicken – Mr. Steinbrenner was wise to swap Georgie Boy for poultry-themed concessions at Yankee Stadium. What can I say? Big Stein likes his chicken!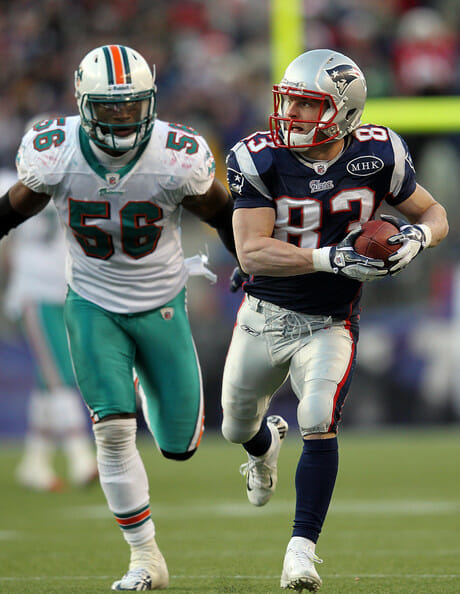 10. Wes Welker (Miami to New England) – Clearly the Dolphins didn't pay attention during the movie "Rudy." Everyone knows that any five-foot-nothin', hundred and nothin' white guy can make a massive impact on the gridiron! Well played, Belichick.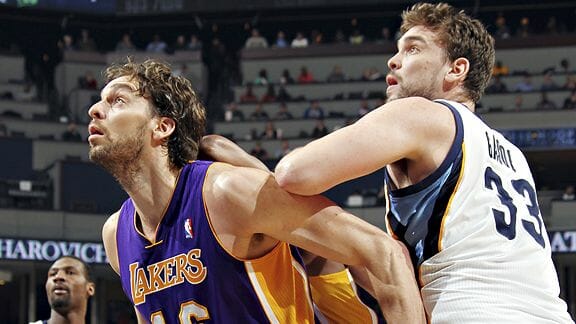 9. Gasol for Gasol – To appease all the fact-checking lemmings out there, the Grizzlies actually swapped Pau for the draft rights to Marc. But other than a few extra gym shoes, water bottles and Kwame Brown, it was a straight-up sibling switch.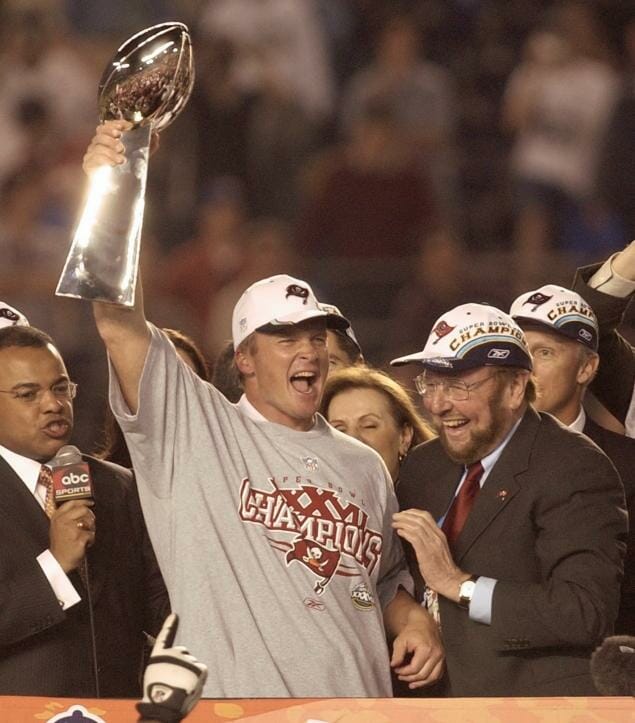 8. Carousel of Coaches – Did you know that you could trade coaches? Ozzie Guillen, Stan van Gundy and Jon Gruden will tell you it's true. Gruden even beat his old team in the Super Bowl a few years after the fact. That's gotta hurt in Oakland, or as San Franciscans like to call it, "California's Cleveland."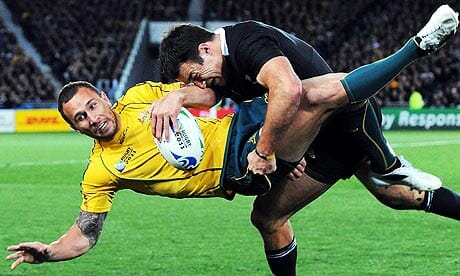 7. Quade Cooper – Technically the Kiwi-born fly-half traded himself to Australia, but the All Blacks don't mind too much. The reigning world champs have done alright for themselves at the number 10 position.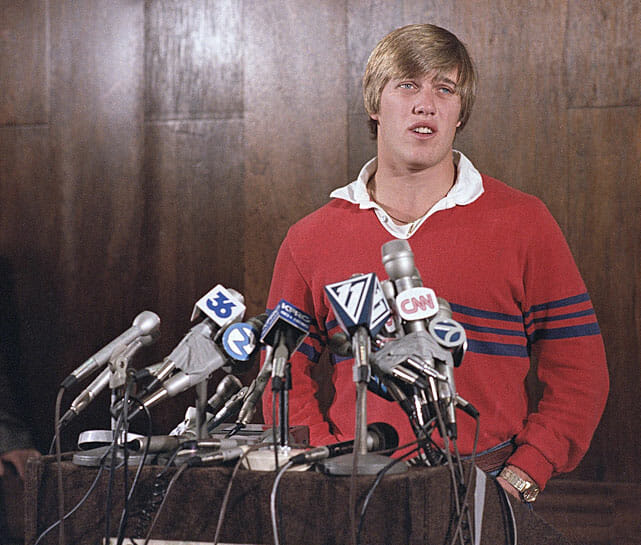 6. John Elway (Baltimore to Denver) – Just like that one annoying kid on the playground, Elway threatened to run away and play a different sport rather than join the team that picked him. Baseball's loss was the Broncos' gain, and a year later the Colts left Maryland for Indianapolis. Coincidence? Probably. Or was it?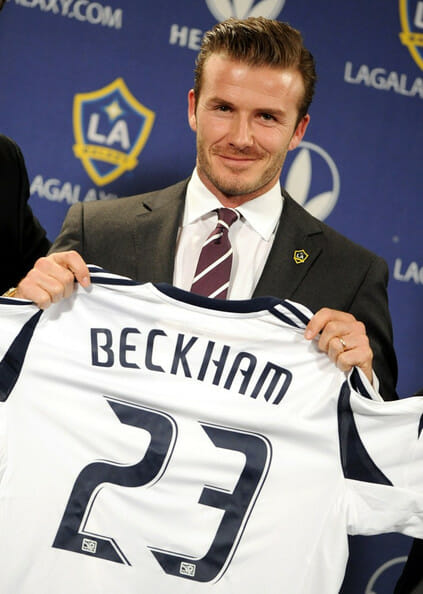 5. David Beckham – Don't ask me how soccer transfers work, I honestly don't know. But I do know that Becks crossing the pond was the footy equivalent of Columbus reaching the New World, with fewer diseases, someone named Pelé arriving first and actual landings on American soil notwithstanding.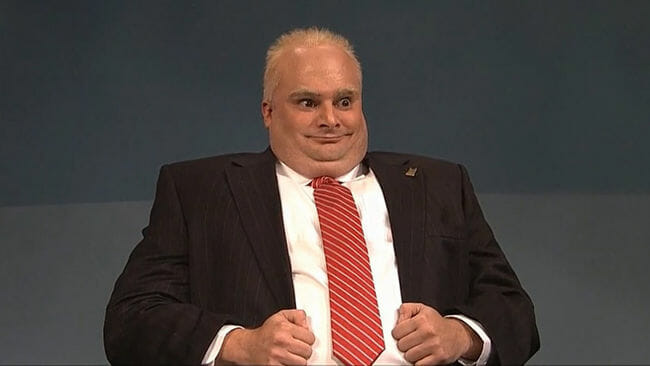 4. Toronto sports teams – With the noted exception of the deal that brought Roberto Alomar and Joe Carter to the Jays, Toronto GMs and owners are notorious for trading prospects and stars for card-carrying members of the AARP and people who didn't know that we played basketball in this country. It seems like every person in power in that city is on some kind of controlled substance.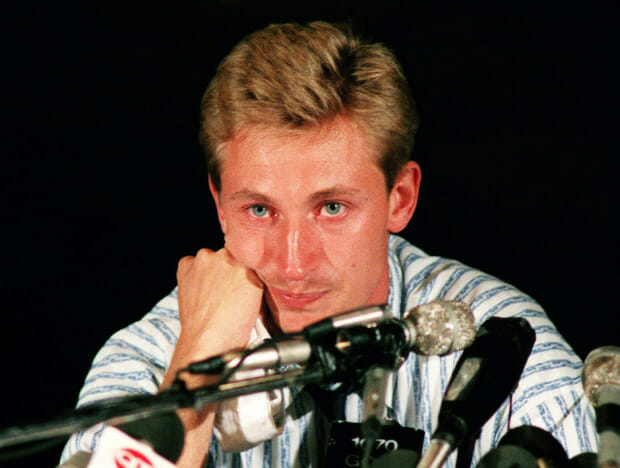 3. Wayne Gretzky (Edmonton to LA) – When someone is nicknamed "The Great One" you don't trade him no matter how bankrupt you are. Poor Gretz even teared up before realizing that winter in Los Angeles is warmer than Edmonton during a heat wave.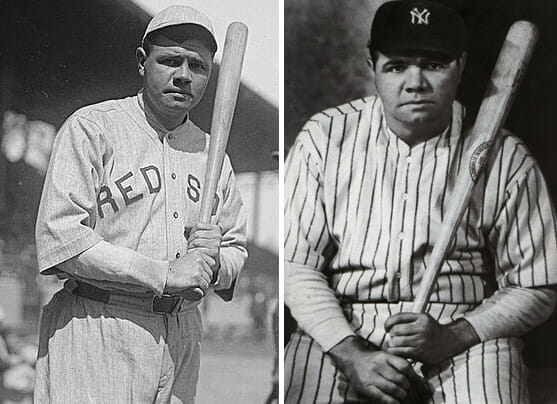 2. Babe Ruth (Boston to New York) – A trade so heinous it cursed the Sox for nearly a century. And what did their owner get in return for selling the Bambino? Money to finance a Broadway musical. Damn Yankees.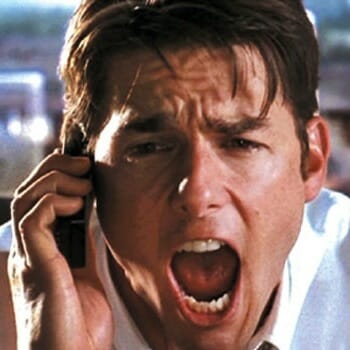 1. Any athlete who has ever demanded a trade for selfish reasons – I'm looking at you, innumerable athletes across a wide variety of leagues and sports. For shame. Just wait it out until free agency, hire Jerry Maguire, and teams will show you the monaaay!
A lifelong sports fan, Benjamin Blum entered the world of journalism after suffering a concussion playing rugby for the University of King's College. From that moment, his twin passions for writing and sports motivated the Thornhill, Ont. native to give this journalism thing a try. Having been an athlete, coach and fan for many years, Ben brings his diverse knowledge of sports along with a witty sense of humour to the sports section. Ben was Sports Editor of the Gazette for Volume 146.