The world of Dalhousie University sports will ramp up in the coming weeks. Some sports have kicked off already, including rugby, football and soccer. These teams will be backed by the entirety of the student section at Dal as more students are back on campus. Keep an eye on the Tigers and Dalhousie Athletics websites for more action, as we can only get around to a few sports in this story. For those fans still curious about what's up, this article will fill any Tigers fan in on what games will be involved in a thrilling 2022-2023 season to come.
Basketball
This basketball season will be headlined by both men's and women's teams. The men's team is coming off their third straight Atlantic University Sport (AUS) championship. They tip the season off at home against the Saint Mary's University Huskies on Nov. 5.
The women's team is coming off a winless season but is expected to take a step forward this season with new head coach Tanya McKay joining the fold. The team plays the St. Francis Xavier University X-Women on Nov. 25, a highly anticipated game for the two teams as the winner earns four points in the AUS standings, double that of a regular win.
Soccer
While soccer has already kicked off at Wickwire Field, that doesn't mean there aren't upcoming games with high stakes. The women's team takes on the 2021 AUS champions, the Acadia University Axewomen, on Oct. 2 at home. The men's team welcomes rivals SMU to Wickwire on Oct. 14 in the Battle of Robie Street, a matchup that will surely have the whole campus buzzing. SMU made the U SPORTS men's soccer national championships in 2021-2022.
Volleyball
Volleyball for both men and women will begin in October. The women's team will begin their title defence for the ninth straight season at Dalplex against SMU on Oct. 28, a rematch of the 2021-2022 AUS final that Dal took in two matches. Men's volleyball starts on Oct. 10 with a preseason matchup in Winnipeg, but a more anticipated game would be against their Réseau du sport étudiant du Québec (RSEQ) rivals the University of New Brunswick Reds on Feb. 3.
Hockey
Hockey will take over the Halifax Forum this winter, where fans can come out and support both Dal teams. It's expected to be each club's last full season at the uptown arena.
The men's team is coming off their best season in quite some time. Head coach Chris Donnelly took home the U SPORTS men's hockey coach of the year, as the team captured a record of 11 wins, 11 losses and an overtime loss, finishing third place in the AUS standings. The team plays the Huskies on Oct. 7 at SMU's Dauphinee Centre, where both schools will have solid crowds to cheer on their respective teams.
The same day, the women's Tigers host the Mount Allison Mounties at the Forum. On Oct. 21, they welcome the Université de Moncton Aigles Bleues to Halifax, who finished just one seed higher than Dal last season. Coach Troy Ryan is expected to return to head coaching duties for the full 2022-2023 season after helping the Canada National Women's hockey team to a gold medal in August at the 2022 World Women's Hockey Championship in Denmark. Ryan's Tigers finished seventh in the AUS last year.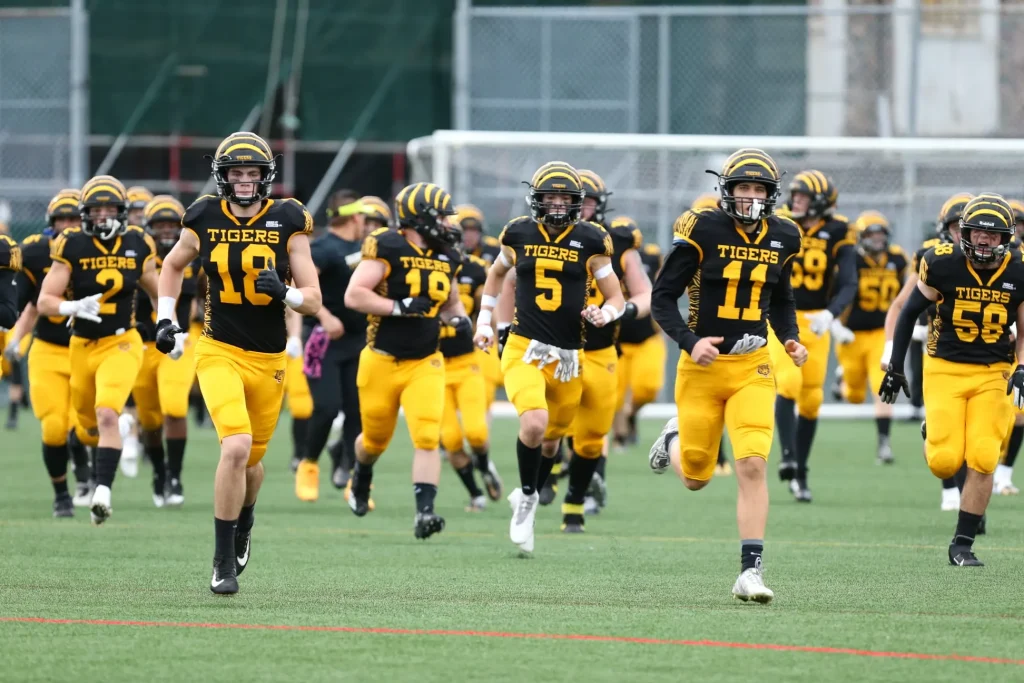 Football and rugby
With the football season, the Tigers will be looking to repeat as Atlantic Football League club champions. The champs will have to defend their crown against Holland College Hurricanes on Oct. 8 at Wickwire, which is among the most anticipated games of the football season.
Rugby is quickly gaining popularity throughout more of Nova Scotia. It's been well-established at Dal for a while. Dal has men's and women's teams, both of whom have been contenders in their provincial and Maritime-wide club leagues recently.
The women's team bowed out of their 2021 season in a back-and-forth semifinal game. Having added new pieces alongside returning players, the team is altogether building toward another successful season. The women's team faces off against the Cape Breton University Capers on Oct. 16. Watch out for Oct. 22, as the men's division one team takes on the University of Prince Edward Island Panthers, while the division two team battles it out with the University of King's College Blue Devils. Both games are in Halifax.