In part one of a three-part series, we'll show you the most cost-effective ways to travel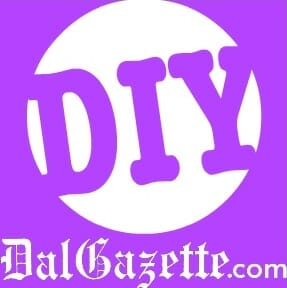 As the weather starts to get colder, many people start daydreaming about escaping for a holiday somewhere warm and sunny. I often hear people say that they don't travel because it's too expensive, but with some smart planning and saving, travel may be more within your reach than you've ever realized.
To show you how, we've got a three-part series that breaks down budgeting and planning a trip, starting this week with how to start saving. So here's how to plan a trip on a budget!
First, figure out how much your trip will cost, and set up a budget so you know how much you need to save. To figure this out you'll need to calculate the cost of flights, in-country transportation (when you arrive), food, insurance, vaccinations, travel fees (some countries have an exit tax you have to pay to leave the country), plus the cost of any extra activities or excursions you may like to do while you're there. If you're into souvenirs, you'll likely want to set a small budget for gifts or knickknacks you might purchase as well. In Part Two of this travel series, we'll break all these categories down into more detail, and explain how to find the best deals.
Now, if you're just looking at taking an all-inclusive holiday to a resort somewhere in the Caribbean, all of the above is pretty straightforward. There's no shortage of websites that offer cheap, all-inclusive packages, so check out websites like expedia.ca, Travelocity, or even discount sites like Groupon for good deals on vacation packages. Typically, these packages will cover your flights, ground transportation, hotel, food, and drinks. Insurance, vaccinations, exit taxes, souvenirs, and extra excursions are typically up to you. Always read the fine print to see what's included.
Once you've done your research and figured out what all of the above categories are likely to cost (plus a bit of extra money for excursions, souvenirs, and exit tax) you can start figuring out how you're going to save the money.
For those on a really tight budget, you'll likely have to figure out how much you can afford to save per month, and then calculate how long it will take to save that amount, and set that as your 'goal date' for your trip. Let's say for example, that you buy a coffee every day for $2.50, but have decided you can sacrifice that to afford this trip. If we average it out and say there's 30 days in every month, that $2.50 per day adds up to $75 a month you can put in your travel fund. If you've calculated that your trip will cost you $1,000, it will take you a little over a year to save the money you need, at a rate of $75 a month.
However, if you want to save faster, another option is to ask for contributions to your travel fund instead of birthday or holiday presents from parents or other relatives.
For those with more flexibility in their budget who can afford to save more each month, another option is to set the date you want to travel first, and then figure out based on that how much you need to be saving each month. It's late October now, and let's say you want to travel at the beginning of summer break, in May. That gives you 6 months to save up. If you anticipate that your trip will cost you $1,500, you'll need to save $250 a month to reach your goal in time.
For those frustrated by the fact that they can only save a tiny bit each month, remember, it's better to start now than next week, next month, next year, etc. The sooner you start saving, the sooner you'll be on the road on your great adventures!
Next week I'll be back talking about the finer details of planning a DIY trip (as opposed to an all-inclusive vacation) including how to find the best deals on flights, accommodation, food and activities.