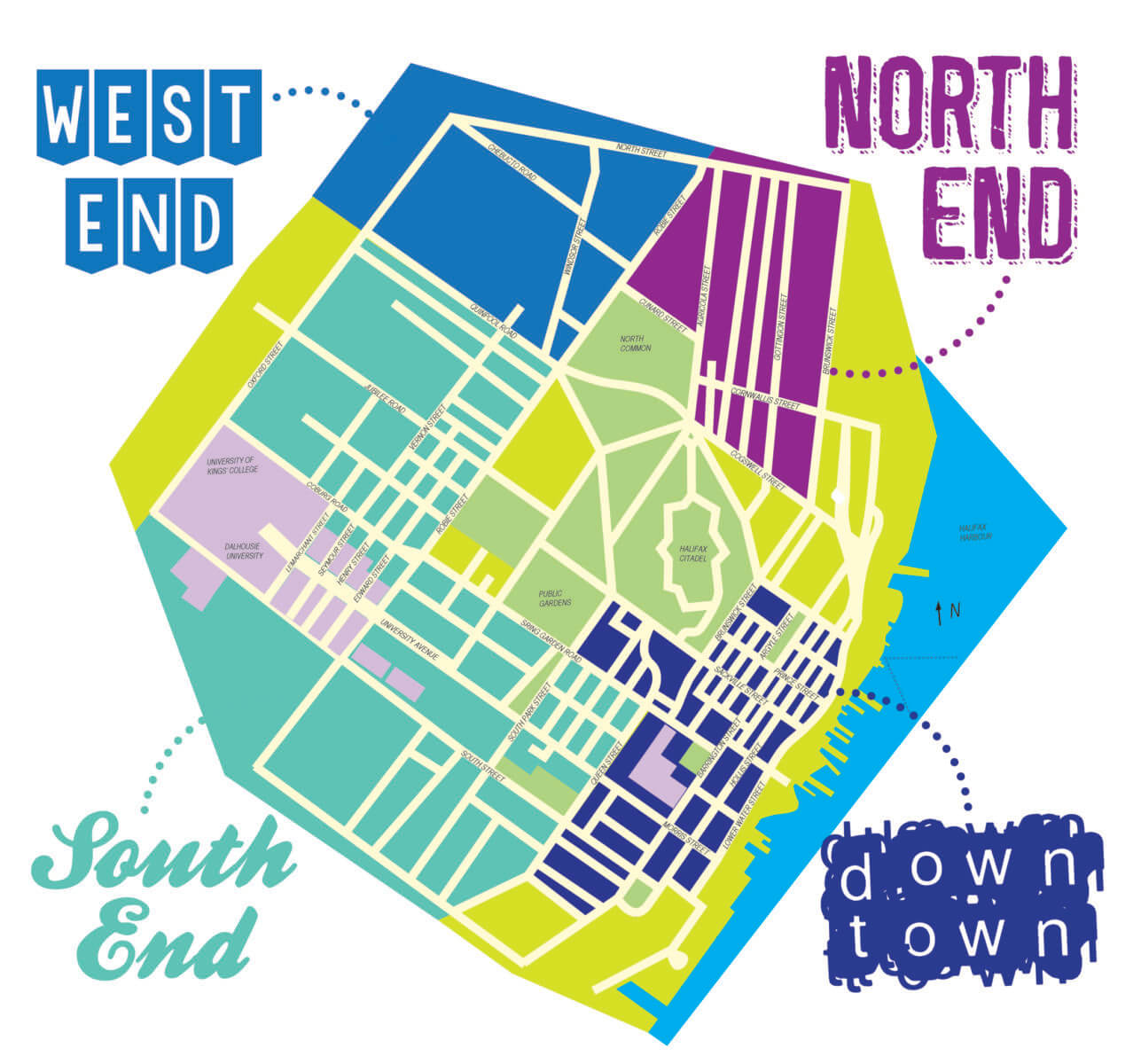 Questions:
1. What's your biggest concern?
a)      Being near your university and other students.
b)      Being in an active area with access to events and bars.
c)       Affordability, being near lots of amenities and grocery stores; having a quiet retreat.
d)      Living in a vibrant, progressive and arts-oriented community.
2. Your budget?
a)      Moderate to high. You're willing to pay more for a good location.
b)      Money isn't a problem for you.
c)       Low. You'd rather save on rent than be in the middle of things. If you do feel like going out (which is rare), you can always hop on a bus or walk.
d)      Selling homebrew doesn't generate much income, but you know a guy who'll let you crash in his closet for a while…
3. What do you like to do on a day off?
a)      Hitting a hot yoga class or Starbucks with friends.
b)      Bar hopping, with a 2 a.m. donair snack.
c)       Walk your dog, pick up a few groceries and a six-pack for your weekly potluck.
d)      Sleep all day, then play a sweaty basement house show with your doom-metal inspired folk band.
4. Your favourite drink?
a)      Herbal tea.
b)      Artisanal cocktails.
c)       Local beer.
d)      Bathtub hooch.
5. Your ideal neighbours?
a)      Other students.
b)      Will leave you to your own devices.
c)       A mix of families and students—a neighbourhood feel.
d)      Artists and musicians, working people.
Your results:
Mostly 'a' – You belong in the South End. Here, there's a mix of prestigious homes and student housing. You're steps away from campus, if not still on it. You're close to the bustling Spring Garden district, and the downtown core is easy to reach for nights out.
Mostly 'b' – Downtown. You like to be in the thick of things, and prefer living in a high-rise to a salt-box house. Theatres, shopping, and places to drink keep you going. You like having what you want when you want it, and you like having a good time.
Mostly 'c' – Welcome to the West End. From Quinpool Road to the Halifax Shopping Centre, this central but quiet residential area presents a budget friendly option for older or calmer students. Grocery stores, banks, a slew of restaurants and the Oxford Theatre mean that you never have to travel far from home.
Mostly 'd' – You're destined for glory in Halifax's North End. This lower-income area is going through some intense gentrification and social changes. If art and activism are your passions, you'll find comrades and culture to fuel your fire.
Zoe was Assistant Arts Editor for the Gazette's 146th Volume.