One hundred and twenty-eight people responded to the Dalhousie Gazette's love and sex survey. The survey asked students at Dalhousie University how COVID-19 has impacted their love life, hookup culture and more.
According to the responses, most students feel comfortable and safe dating at Dal.
83.7 per cent voted yes to that question. When asked what their concerns were about dating at Dal, many respondents singled out concerns around sexual assault, sexually transmitted infections and misogyny.
One respondent wrote they had been molested twice, while another said there's a lack of services and awareness, especially at Dal's agricultural campus in Truro. They wrote there are "no STI clinics and [Dal's health services] are very judgemental with sex-related issues."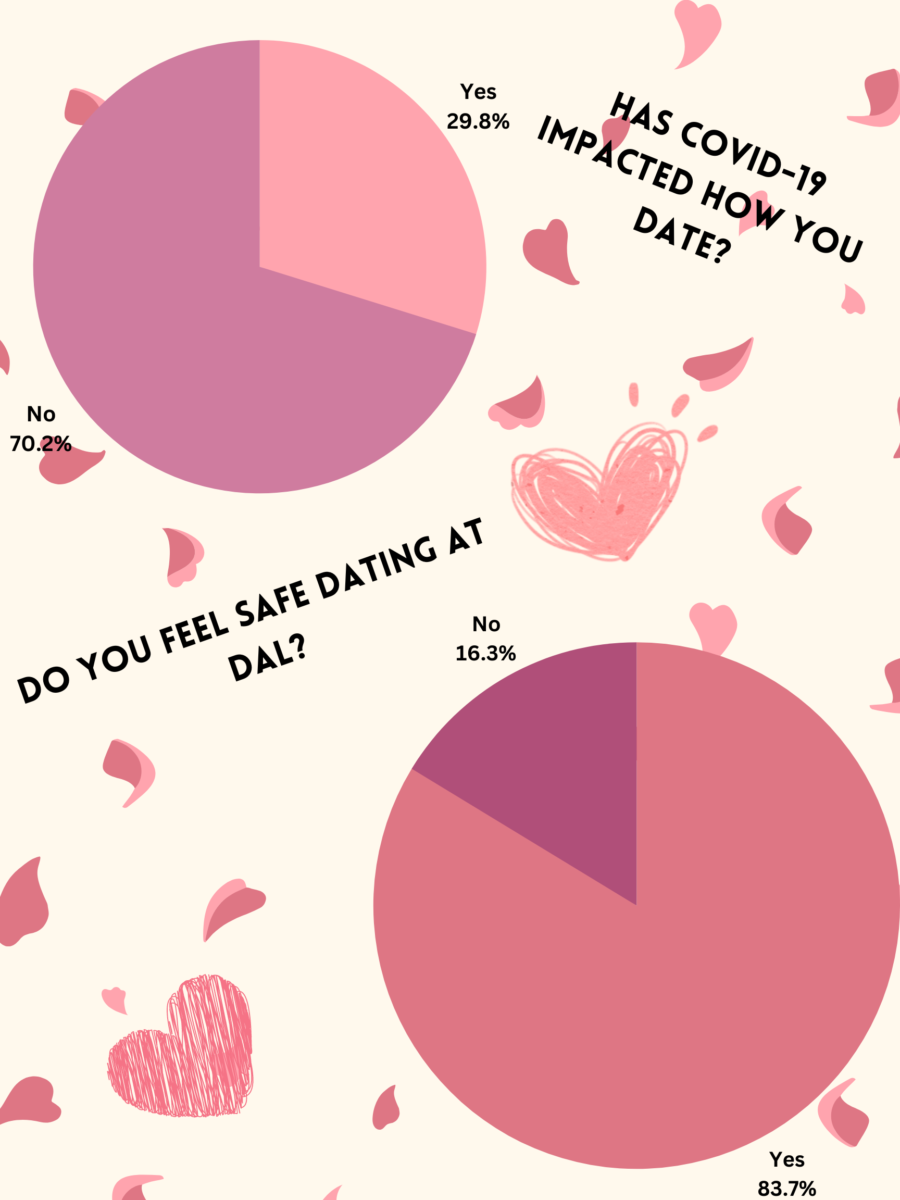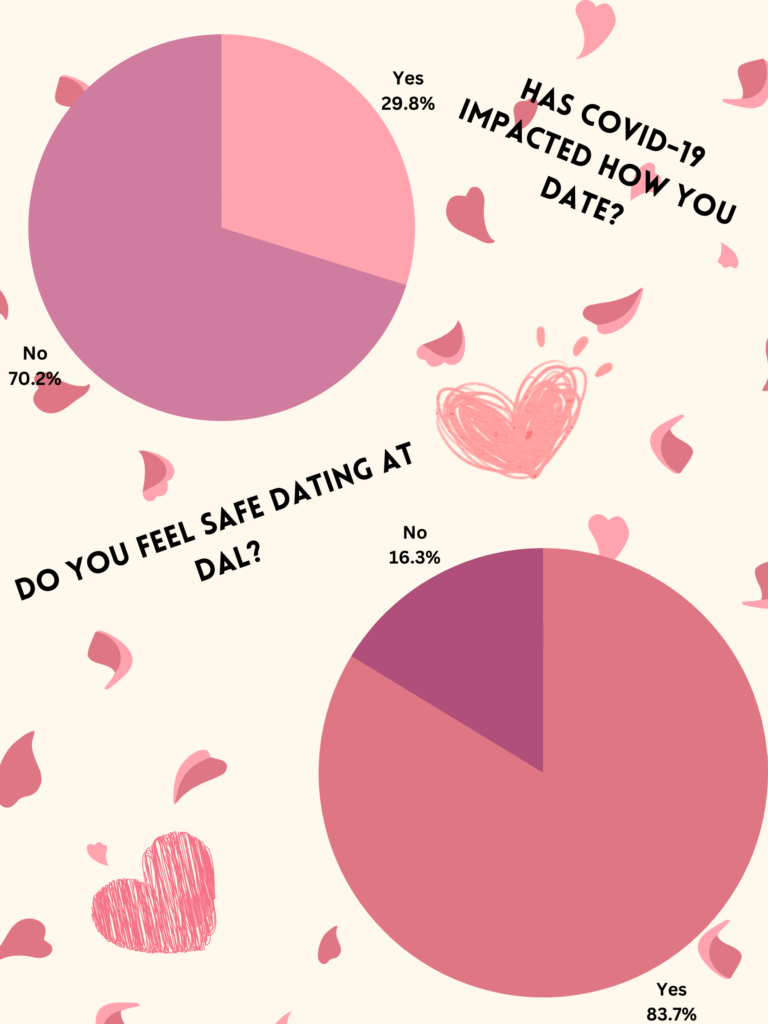 Hookup culture and dating at Dal
The survey then asked how people feel about hookup culture at Dal. According to a 2013 report by the American Psychological Association, hookup culture is a trend of "brief uncommitted sexual encounters between individuals who are not romantic partners or dating each other." According to the article, this trend began in the 1920s and has gained popularity, with between 60 to 80 per cent of North American university students participating in hookups, according to the report.
The survey said approximately half of the respondents have participated in some form of hookup, with 56.3 per cent having been on a one-night stand.
Not everyone was sure what to think about hookup culture. When asked if they thought hookup culture was positive, 44.4 per cent said they were unsure. 32.5 per cent said hookup culture was not positive, with the remaining 23 per cent voting that they believed hookup culture was positive.
One respondent who identified themself as an engineering student wrote they don't feel comfortable around men in their program.
"I don't really feel safe around men from Dal because it's hard to know if they're misogynists or not. And it doesn't seem like there's a strong consent culture at Dal from what I've heard from a lot of friends," they wrote.
COVID-19 and dating — a variety of experiences
70.2 per cent of respondents felt that COVID-19 affected how they dated. 29.8 per cent felt the opposite. Those who felt that COVID-19 did have an impact were asked a fill-in-the-blank follow-up: "If COVID-19 has impacted how you date – how so?"
Responses varied. They ranged from complaints of "no bitches for two years" to fears of "creeps spreading covid."
Many said that one of the big ways COVID-19 changed how they date is that they found it harder to meet people in person, meaning meeting people online has become one of the few options.
"Before I started a relationship with my current partner over a year ago, it was difficult to actually meet people in person because of the covid restrictions and health and safety concerns," they said.
Another felt that COVID-19 has made people more expendable when dating.
"I think the entire dating culture of our generation has changed since covid, and it's allowed for a lot more online dating and less in-person meeting, and a lot more ghosting, it's easier to cut someone off or have someone cut you off."
Not everyone agreed that COVID-19 hurt dating, though. One respondent felt like the pandemic offered an opportunity to take the relationship slower and take more time to get to know people before meeting in person or taking the relationship further.
"I used to feel pressure to meet someone in person right away, COVID restrictions were a good excuse to remain in the 'just talking' stage a bit longer," they said.