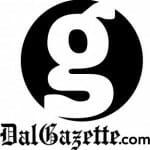 Dear Dr. Florizone,
In my three and a half years of graduate study at Dalhousie I've found many things to love about the university, but one aspect of my experience here has proven particularly challenging. I have two small children, both of whom were born since commencing my studies at Dal. The balance between family life and my studies is not always easy, and there are a few things Dal can do to help.
In the short term, changes to Dalhousie's leave of absence policy would smooth the transition both from and back to studies, for parents having (or adopting) a new baby.  Currently, parental leave may only be taken in four-month increments, aligned with the academic semesters. This presents a dilemma for parents of a baby arriving mid-semester (as most do). A significant increase in flexibility would be realized if parental leave could start and end at a date of the parents' choosing.
Dalhousie does not make explicit allowance for maternity leave for students.  Students may request a leave of absence for medical reasons, but must do so before the start of the term they wish to take off. It's difficult to predict, months in advance, that medical problems arising from pregnancy will necessitate a leave.
Thinking in the long-term, there are a couple of topics Dal could address to position the university as more attractive to future student parents. While the national granting agencies (NSERC, SSHRC, CIHR) have adopted policies for paid parental leave, scholarships administered by Dalhousie do not extend the same support. A modest increase in funding, to support students on parental leave, would increase the chance that students return to full-time studies after having a child. Available, and ideally subsidized, child care on campus would also attract student parents.
Finally, more high profile promotion of services currently available to student parents would show support for these members of the Dal community. Financial support and leaves of absence are discussed on the Faculty of Graduate Studies website, but other support options, such as the counseling centre and South House, are not highlighted either on the FGS website or on the Health and Wellness segment of the student services website.
Of course, starting a family has been a personal choice. I've taken this step while living far from my established support network of extended family and friends. I expected this choice to put additional demands on my time, as it has. I believe, however, that with a modest effort Dalhousie can make the balance easier for student parents, can portray Dal as more welcoming to those students who have children, and can work to minimize the chance that having a family represents a barrier to successful completion of one's studies.
Sincerely,
Janice Allen