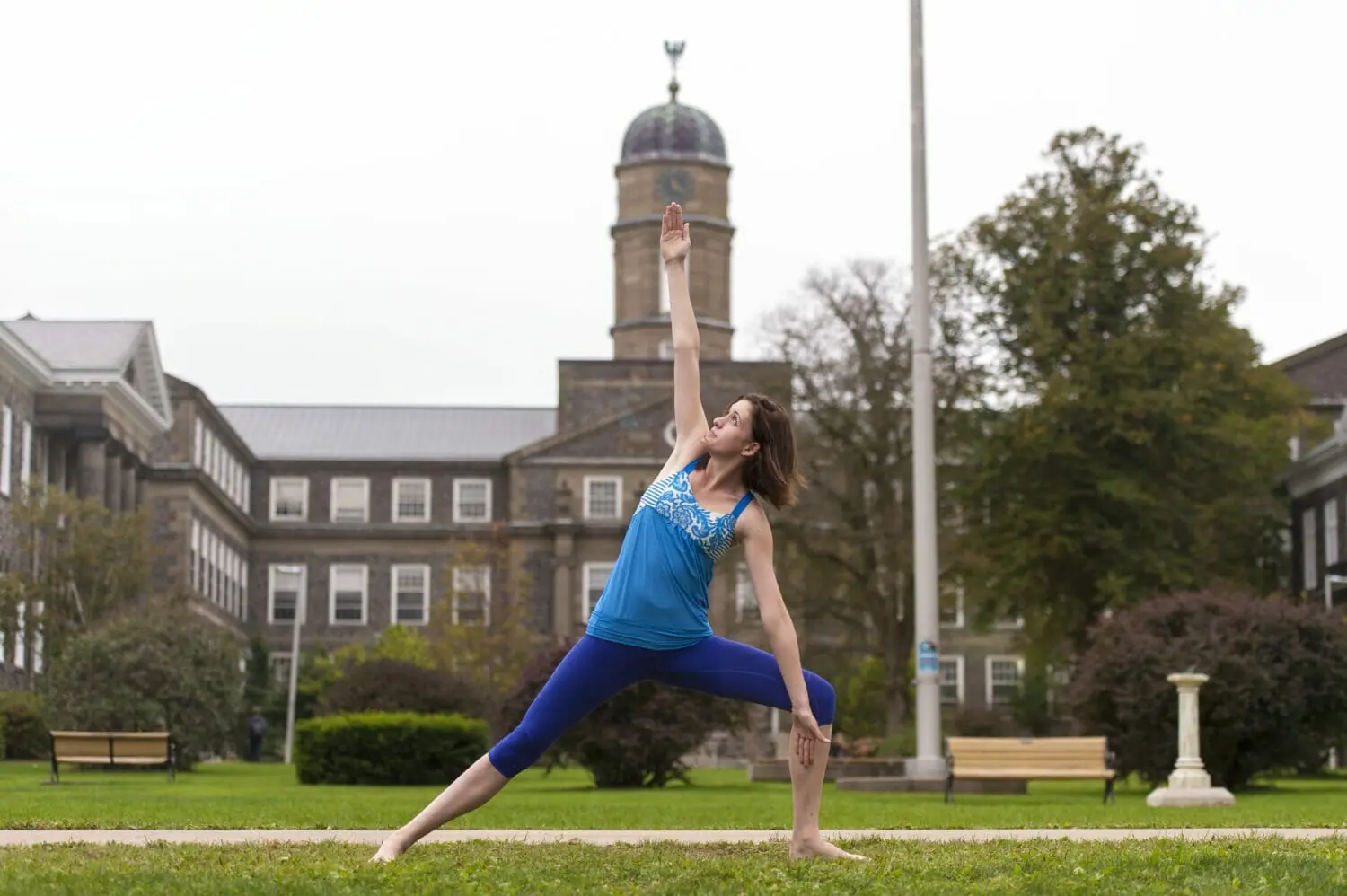 Walking into the lobby of Moksha Yoga, I'm met with a wall of heat and a tranquil reception area. I take off my shoes, placing them in a cubby along the storefront window, and greet the receptionist, Kiki, who as it turns out will also be my instructor for the day.
I head to the women's change rooms, which are downstairs. They consist of two rooms full of lockable and open cubbies for gear, with adequate private showers and toilets. There are complimentary elastics in case you forget your own, and q-tips for runny makeup afterwards. Though I've obviously not seen it myself, the men's room isn't nearly as large, but is just as well equipped.
Class begins in the studio downstairs. It's the larger of the two studios, with no windows, dimmer lights that go down low to start with, and the temperature at a balmy 45 degrees. Immediately I start to sweat. Some other members are wearing t-shirts, though nobody's judging if you walk into the studio in just a sports bra and tights. I found most people had discarded their shirts after they became thoroughly drenched with sweat by the midpoint of the class.
The sweat isn't just from the heat. Moksha offers an intense workout, starting with a standing series which works your arms, legs, and stretches out your core, followed by a break halfway through, then an equally intense seated series working on core strength and limb flexibility. Yoga is all about pushing and pulling; for every muscle you're stretching, you're working another. As Kiki guided me and the rest of the class, I felt equal degrees of burn and release as my body flexed and stretched.
Challenging to experts, but easy to pick up for beginners, Moksha Yoga is a full body workout and rejuvenating experience. The instructors and volunteers are happy to help in any way they can, and offer a judgment-free space for you to craft your practice.
With the intro month now costing only $30, and discounted student pricing, now is the prefect time to get your sweat on. I know I did.