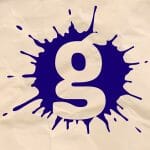 Editor's note: read Part 1 here, Part 2 here, Part 3 here, Part 4 here, Part 5 here, Part 6 here, Part 7 here, and Part 8 here.
This time there was no sound. The door was open. It is all over.
The men came and no one stood outside. Everyone in a black suit just walked on down the streets, reading The Economist. They didn't even look up. Nobody was watching now. Nothing to see.
Everything seemed to creak and groan. The sky was grey and unimaginative, like an inverted pyramid. Laurel was the only one who stood next to the fence to watch.
Up, up, up stretched the cranes carrying steel girders. The sound of hammers on steel was lost amongst the towering buildings around it. The building looked very sleek and modern, thought Laurel, if a little practical—ever practical.
Important and powerful people had stood here, she thought. They had had great thoughts and great ideas and then they had all fallen into ruin—they had become this great structure.
She could imagine. That was Laurel's problem, people had said—she had a way of seeing what went beyond the lens of a camera or the retina in an eye. That was why she watched the building being knocked down. That was why she had not been reading The Economist, and she likely never would.
Dylan served as Editor-in-chief of the Gazette for Volume 144. He was the Sports Editor for Volume 143.